KATHERINE ROBERTS' HUMAN PERFORMANCE for BASEBALL™️(KRHPB)のご案内
野球の世界でも認知されてきたヨガ・ピラティス・メンタルの領域。
これらの領域とスポーツの現場を繋げてきた第一人者のキャサリン・ロバーツによるフィットネスプログラムをご紹介します。
彼女の包括的で効果の高い、最先端で科学的な統合アプローチとして、ヨガ/ピラティスまた独自の野球に特化した戦略を一つのメソッドにしました。それがキャサリン ロバーツ ヒューマンパフォーマンス フォー ベースボール(KRHPB)です。 キャサリンはメジャーリーグベースボールの世界で15年以上の指導経験があり、シカゴ・カブス、ロスアンゼルス・ドジャース、オークランド・アスレティクス、ミルウォーキー・ブリュワーズ、テキサス・レンジャーズ等の多くのMLBチームにおいてヨガおよびヒューマンパフォーマンスコーチとして活躍しています。
彼女の多岐にわたる活動はMLB.com、Sirius XM、ESPN Radio、Men's Health、The LA Times、Comcast Sports Net、その他多くのメディアで取り上げられています。
キャサリンはまた、ゴルフの世界においてもヨガをベースとしたフィットネスの第一人者でもあり、米国ゴルフチャンネルのレギュラー番組はもとより、国際的なイベントのWorld Golf Fitness Summit, PGA Merchandise Show,など多くの場面でプレゼンテーションを担当しています。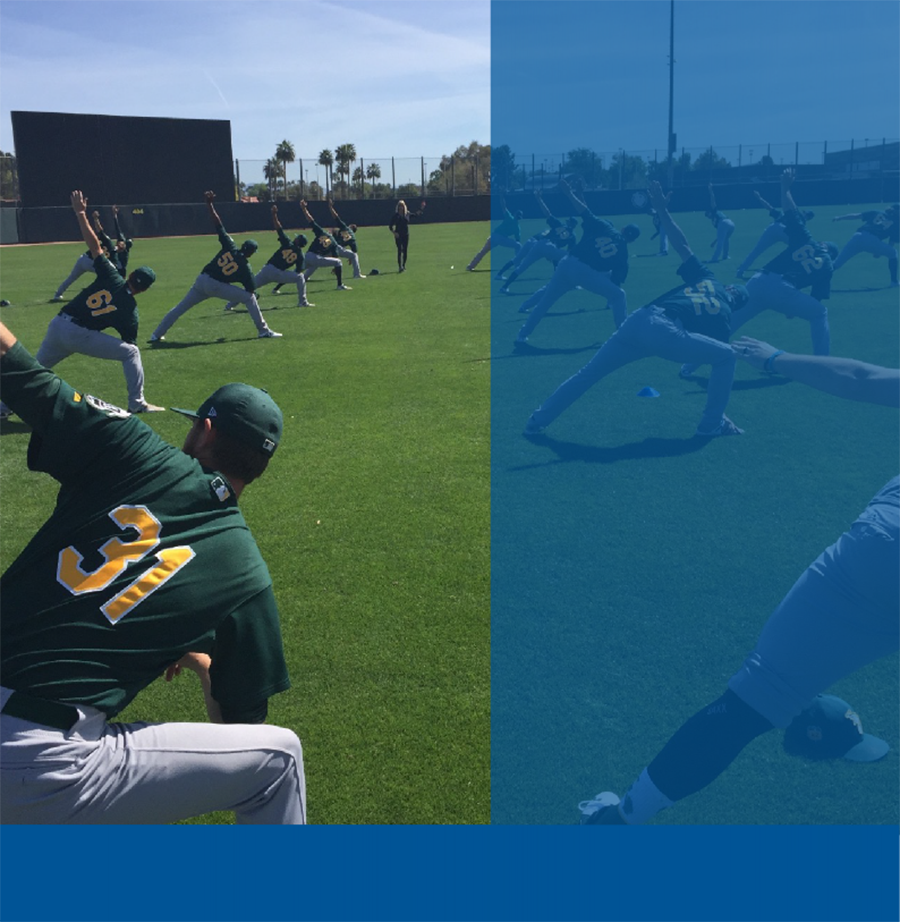 MLB
INDUSTRY LEADER
Functional Yoga
Pilates
Mindset Conditioning
HumanPerformanceForSports.com
BRING THE VERY BEST YOGA, PILATES AND MINDSET TRAINING TO
YOUR PLAYERS WITH THE LEADING PROFESSIONAL IN MLB.
KATHERINE ROBERTS' HUMAN PERFORMANCE FOR BASEBALL™ (KRHPB)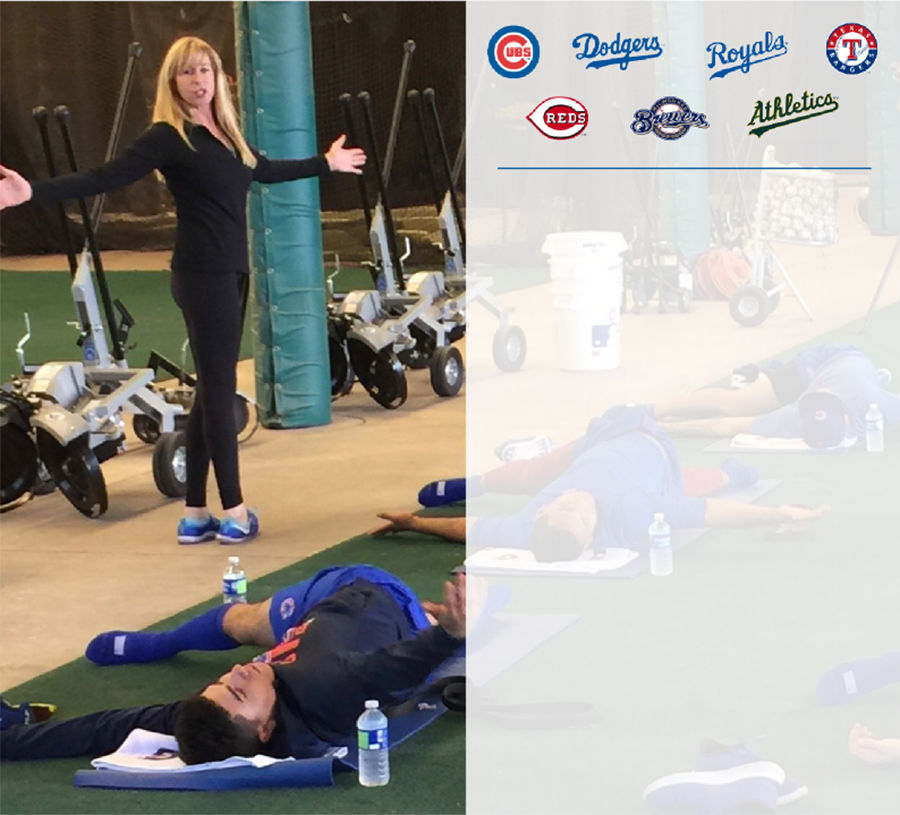 OVER 15 CONSECUTIVE SEASONS
ASSESSING & TRAINING
MLB PLAYERS AND TEAMS
Full Integration
Industry-leading biomechanic assessments.

Yoga, pilates, and mindset conditioning programs expertly integrated for maximum results.

Strategies and programs for regen, recovery, and the injured athlete.

Critical adaptations for players at all levels of flexibility and fitness performance ensures success

and safety for all players.
Sport, Position, and Player-Specific
Optimized Programs
Aligned with coach and player training objectives

Instruction and training delivered in all locations throughout the year

Online digital content for cohesive team training
ASSESS.
OUR EXPERT INTEGRATION OF INDUSTRY-LEADING, BIOMECHANIC ASSESSMENTS SET THE STRONGEST FOUNDATION FOR OPTIMIZED TRAINING REGIMENS.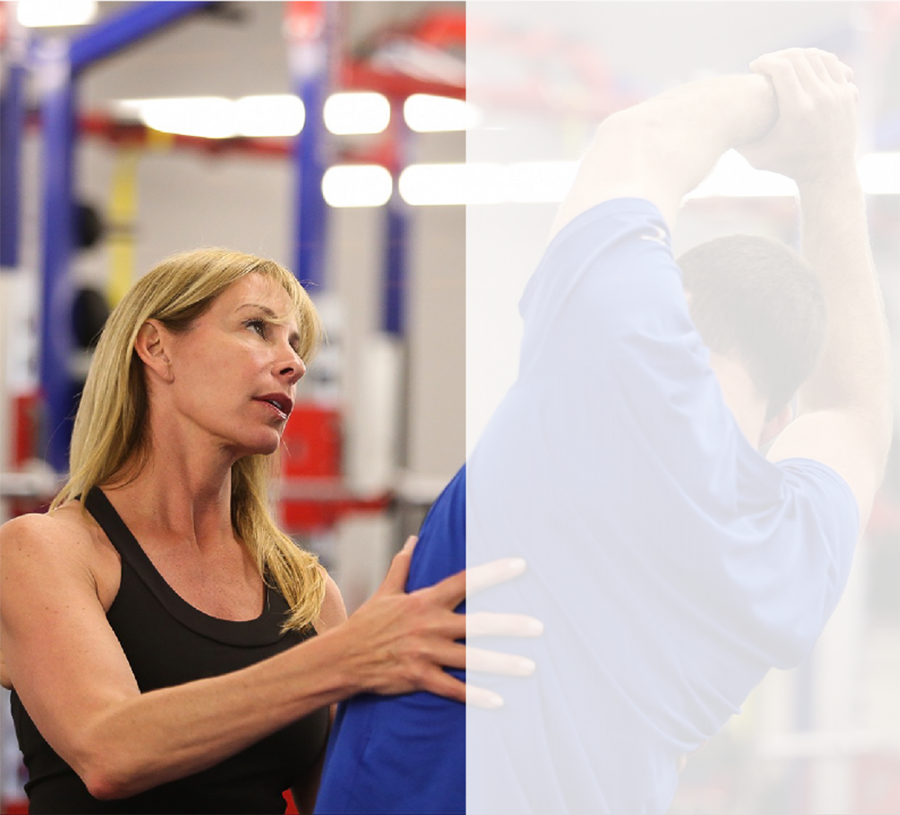 Industry-Leading, Biomechanic Assessments
Gray Institute Triplane Matrix

Gait Assessment

Functional Manual Reaction

Roberts' Mobility and Stability Assessment

FMS Level 2 Screen assistance



Additional Considerations
Biomechanical demands the player's position

Past and current player injuries

Compensatory movement patterns

Time of the baseball season

Demands of the players' day



Alignment with Coaching Objectives
Strength and conditioning coaches

Mental skills coaches/coordinators

PTs and Athletic Trainers

Real-time modifications throughout training
TRAIN.
OUR PROPRIETARY, FULLY-INTEGRATED, BODY AND MINDSET CONDITIONING PROGRAMS HEIGHTEN HUMAN PERFORMANCE.
Effective Biomechanic Methodology
Dynamic progressions rooted in chain-reaction biomechanics

Tri-plane movement – sagittal, frontal and transverse

Baseball-specific kinematic sequencing

Integrated joint and muscle stabilization

Important adjustments for injured players



Expert Integration of Body and Mindset Conditioning Functional Yoga
Comprehensive sequencing for greater strength, mobility and balance




Dynamic sequencing better prepares the player for explosive movement

Trainings strategies for foot function and balance



Functional Pilates
Pilates-specific flexibility, strength and stability

Body control under resistence and load

Controlled muscle and joint movement to their end range of motion



Mindset Conditioning
Intentional, repeatable breathing practices

One-pointed concentration

Nervous system control to manage energy and focus
PERFORM.
DEVELOPED IN LINE WITH COACHES' OBJECTIVES, OUR PROGRAMS PROPEL ATHLETES TO PERFORM AT THEIR HIGHEST LEVEL.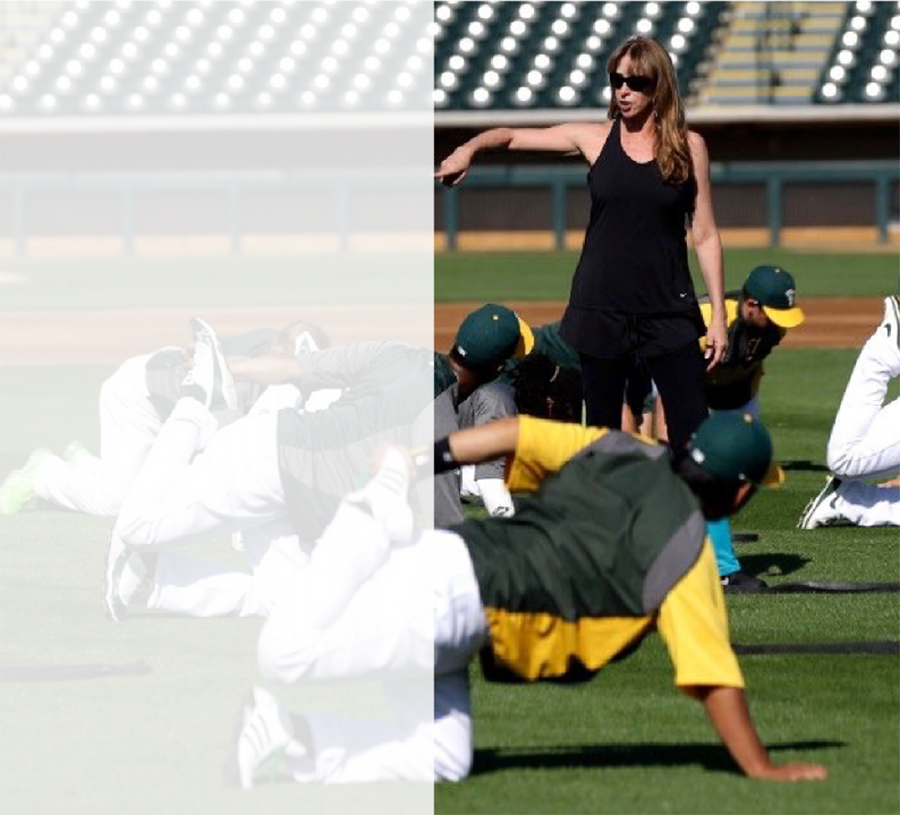 The Efficient Athlete
Trains from the correct starting point (importance of thorough, expert, biomechanic0based assessments)




Trains their body to be more flexible, stable and balanced




Trains for precise coordination through advanced proprioception




Executes with greater range of motion and intuitive freedom of movement

Trains to increase energy and endurance



The Mindful Athlete
Trains to improve mental focus

Plays with one-pointed concentration

Controls the pace of the game / emotions



The Healthy Athlete
Trains with customized programs developed specifically for their position and individual needs




Trains with modifications to accommodate past and current injuries




Reduces the risk on injury by maximizing the body's ability to perform





PROGRAMS.

WE PROVIDE TRAINING & EDUCATION FOR MLB, MAJORS and MINORS, COLLEGIATE AND ELITE YOUTH BASEBALL PROGRAMS.




MLB

Spring Training - Full Squad, Position and Player- specific

In-Season Home & Away Games

Instruction Camps

Fall Leagues

Coaches, Trainers & Staff Programs

Triple AAA Team Conditioning

Individual Player Assessments




Collegiate

Pre-Season - Full Squad and Position-specific

In-Season - Pre-game, full workout, post-game, and travel day programs




Elite Baseball Programs

Age-specific - Critical modifications for the growing/ developing athlete

Pre-Season - Full Squad and Position-specific

In-Season - Pre-game, full workout, post-game, and travel day programs









K

ATHERINE

R

OBERTS

Founder and President, Katherine Roberts' Human Performance for Sports™

Founder and President, Katherine Roberts' Yoga for Golfers®

Yoga Certification E-RYT

TPI, FMS & NG360-certified

Educated in PRI & MyoKinetic Restoration & Vision

Nike Swoosh Elite Athlete & Advisory Staff Member

GIFT Fellow (Gray Institute for Functional Transformation), Applied Functional Science & Chain Reaction Biomechanics

Certified in FAFS (Fellow of Applied Functional Science®), Gray Institute

Certified in FMR (Functional Manual Reaction®), Gray Institute




Katherine is the industry leader in yoga-based fitness for baseball. Her comprehensive, highly effective, cutting-edge approach integrates science, yoga, pilates and proprietary baseball-specific conditioning strategies into one powerful methodology – Katherine Roberts' Human Performance for Baseball™ (KRHPB).




Katherine has been working in Major League Baseball for over 15 seasons, serving as the Yoga / Human Performance Coach for many MLB teams including the Chicago Cubs, LA Dodgers, Oakland As, Milwaukee Brewers and Texas Rangers. Her extensive work in Major League Baseball has been profiled by MLB.com, Sirius XM and ESPN Radio, Men's Health, The LA Times, Comcast Sports Net, and numerous other media outlets.




Katherine is also a pioneer and leader in the field of yoga-based fitness for golf. Spanning nearly 2 decades, she is a regular contributor on the Golf Channel and Sirius XM PGA Tour radio. Her work has been profiled in USA TODAY, The NY and LA Times, Golf Magazine, Troon Golf and Travel, The National Post (Canada), Asian Golf Monthly, and notable regional golf publications. She has authored 2 books on her industry-recognized methodology, Yoga For Golfers® (YFG), produced over 20 DVDs/Instant Videos, and provides YFG training, instruction and professional development through strategic partnerships with golf industry leaders including Troon Golf and PGA of Canada.




Across all sports, Katherine is dedicated to helping professional athletes and sports enthusiasts achieve maximum human performance. Her leading-edge yoga and human sports performance company has Certified Instructors in 24 countries on 5 continents and teams up regularly with sports organizations in the U.S. and abroad to conduct training intensives, workshops and clinics. Katherine is also a recognized speaker and instructor at sports industry conferences and events across the globe.





Katherine Roberts:

キャサリン ロバーツ ヒューマンパフォーマンス フォー スポーツ(KRHPS)創始者/代表
キャサリン ロバーツ ヨガ フォー ゴルファーズ(YFG)創始者/代表
ヨガ E-RYT 認定
TPI, FMS & NG360 認定
PRI & Myokinetic Restoration & Vision 講座修了
NIKE Swoosh エリートアスリート & アドバイザリー メンバー
GIFT Fellow (Gray Institute for Functional Transformation) 応用機能科学 & 運動連鎖バイオメカニクス
FAFS認定(Fellow of Applied Functional Science®︎) Gray Institute
FMR(Functional Manual Reaction®︎) Gray Institute


◉ 秋季キャンプ、自主トレなどで直接指導を希望、イベント開催等のご興味がございましたらお気軽にご相談ください。